Good morning fellow stuffed turkeys! Whew. Did you all fill your tummies with delicious food?? I hope you had a great day visiting with loved ones too! I definitely did! We have sort of started a new tradition. After dinner and dessert, we all sit around and play BINGO! With prizes! It's like an early Christmas...AWESOME... We have SO much fun, and everyone really gets into it, and we all scream when someone yells BINGO, it's funny, and definitely a great time!
I know the day after Thanksgiving you don't really want to think about food right?? Even though it's sort of required. I held off posting a recipe yesterday, but I will be back here Monday with my Ham and Pickled Asparagus Wraps! I made them for Thanksgiving, and everyone gets excited when they see them on the counter. Stay tuned!
Today I will leave you with some "Thanksgiving leftover recipes" I found online, that sure look tasty! I only took a little leftovers home, so unfortunately I wont be able to make any of these this year, but ideas for next year! :) Enjoy!

Turkey Vegetable Soup with Stuffing Dumplings
A healthy meal the day after the big Thanksgiving dinner!
YUM!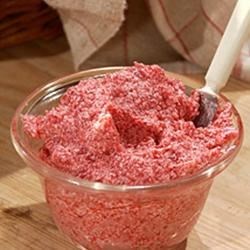 these sound delicious!

Turkey and Cranberry Chutney Sandwich
except my leftover turkey doesn't look like that :)
Have a GREAT day today! And a wonderful weekend! Talk to you all Monday!!